After painting a pile of white uniformed Austrian infantry I needed a change. I'd enjoyed creating my first two artillery units and fancied doing some ammunition carts or wagons.
After a few searches on the internet I spotted a couple of things that looked interesting. I found that Magister Militum carried the Hallmark range of Carts, Wagons, Equipment and etc. The wagons and carts come without horses or crew. I wasn't sure how the figures they have would compare to the ranges I'm using, so I had to look elsewhere.
I decided on Warmodellings Limber set, which was reasonably priced. Unfortunately this set has limber riders wearing shakos, which I think is a later uniform that you would see at Marengo. Luckily I had a few leftover Jagers, so a quick headswap or two later and the addition of a couple of plumes and I had the riders I needed.
Here's the finished ammunition/supply wagon...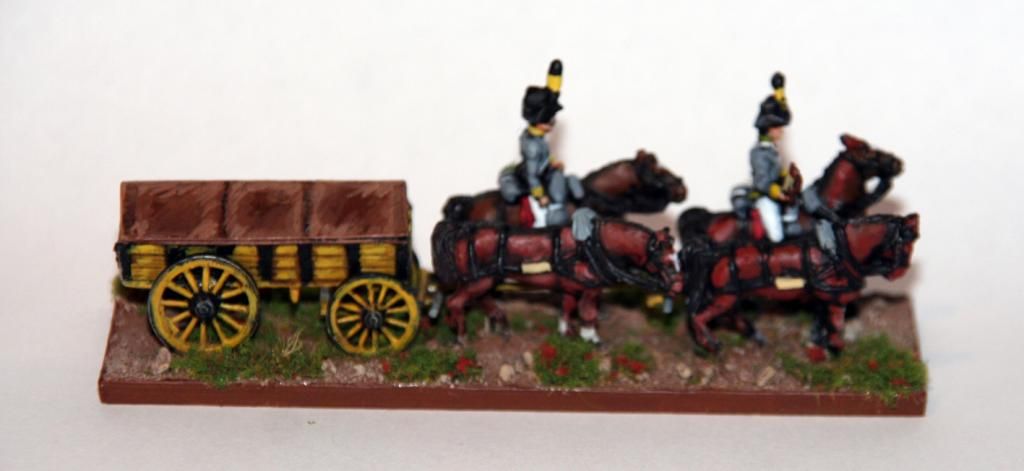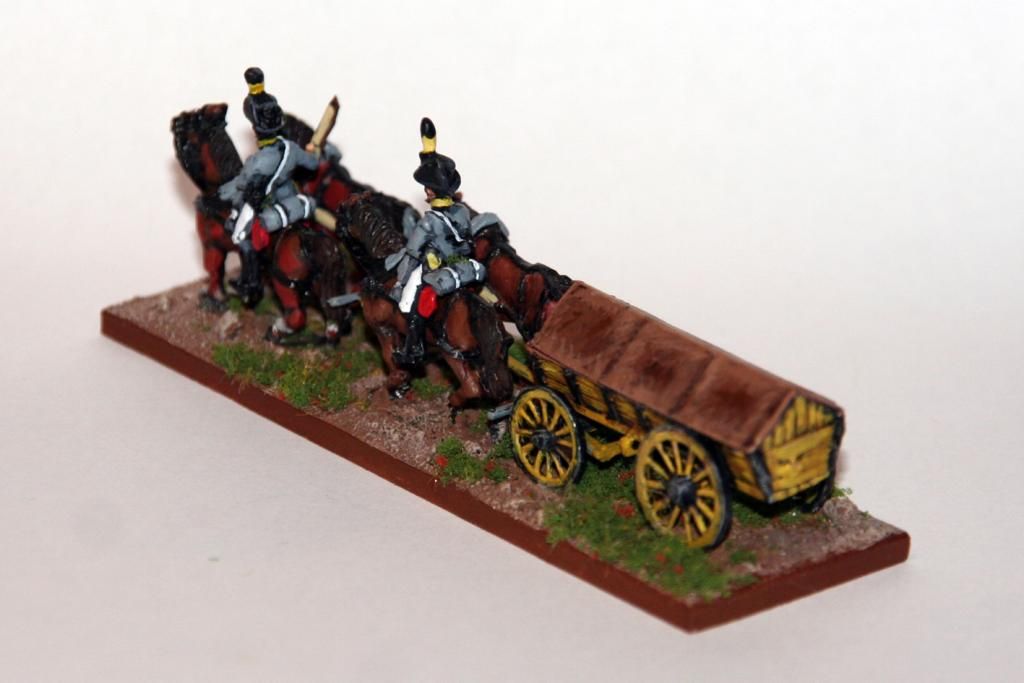 Next up was an ammunition cart, again from Magister Militum / Hallmark, and using a Warmodelling horse. The figure leading the cart is a Warmodelling Austrian Line Infantry figure from the casualty pack. He was a bareheaded, fleeing figure, but with the addition of a Green Stuff bicorne, he now looks suitable as Artillery. To be honest, I'm sure the pack and equipment are totally wrong, and he probably shouldn't be wearing the brown uniform, but it looks good.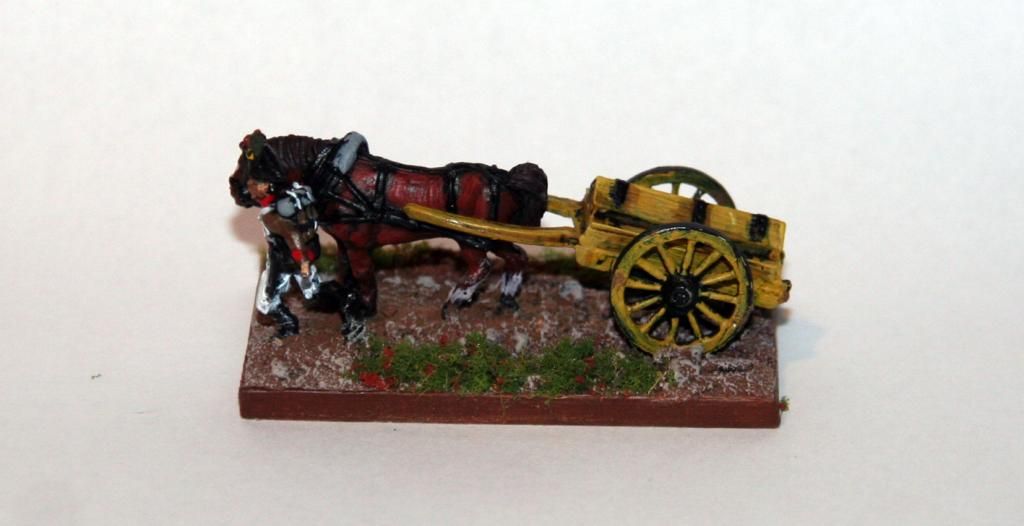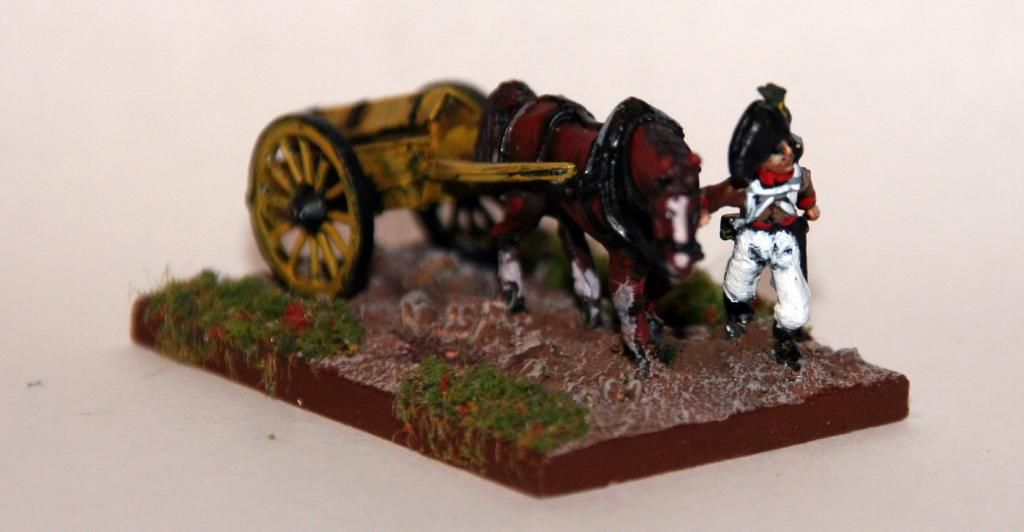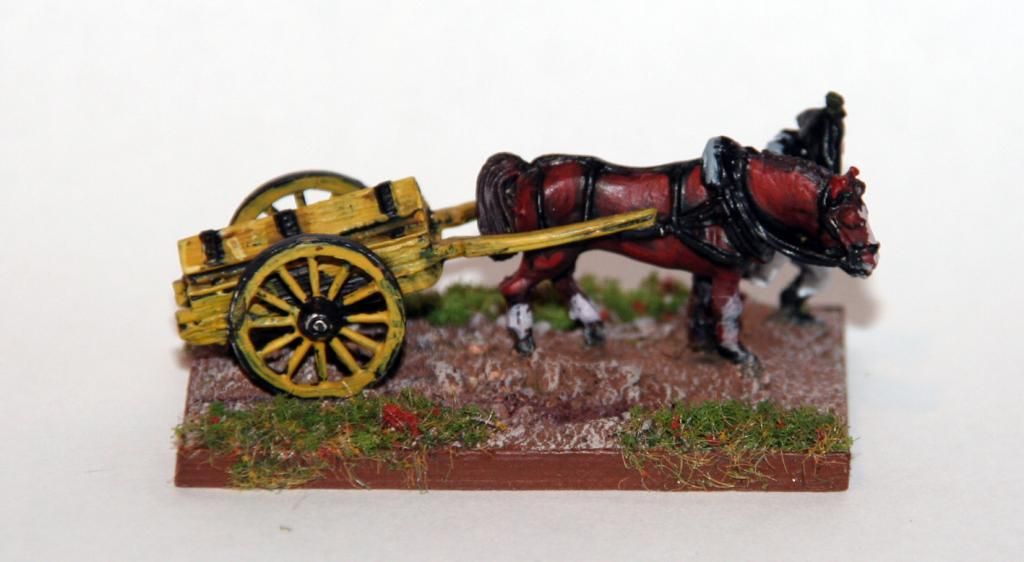 And finally, here are both sets together....