At Marengo
General-Major Vincenz Knesevich led a brigade consisting of three batallions of
IR23 Tuscany
.
Knesevich's Brigade, along with de Briey's and Marselle's Brigades formed Feldmarschall-Leutnant Von Kaim's Division.
I have tried to find some biographical information about Knesevich, but the sources I've found online are contradictory, and there seems to be a couple of Austrian officers of the same name. I hope this is accurate information.
Vincenz Freiherr Knesevich de Szent-Helena was born on the 13 November 1755 in Gra
čac, in the military border area with Turkey. During Austria's Turkish War of 1788/89 he raised and commanded a Frei-Corps.
By the start of the War of the Second Coalition he had reached the rank of Oberst and commanded Hussar Regiment N°2 and was distinguished by forcing the surrender of a French Division at Verderio. He again was distinguished in the Battle of the Trebbia River on 17-20
June, in the Battle of Novi, and at the Siege of Coni.
On 29 October 1800 Vincenz Knesevich was promoted to Generalmajor and commanded an infantry brigade in Kray's division in northwestern Italy. By the end of May, he had transferred to FML Melas' division, and served in FML Von Kaim's main column at Marengo
.
Vincenz Knesevich (1755-1832),
Croatian nobleman and general of the Habsburg Monarchy imperial army (from Wikipedia)
This picture is the only visual reference I could find of Knesevich. I'm not sure whether his uniform is correct for Marengo, or if it is more correct for when he was commander of the 2nd Hussar Regt (who wore light blue with red shako), but I liked the idea of him wearing red rather than the usual white. So, I put together a command base with a General wearing a red uniform (both figures from Old Glory).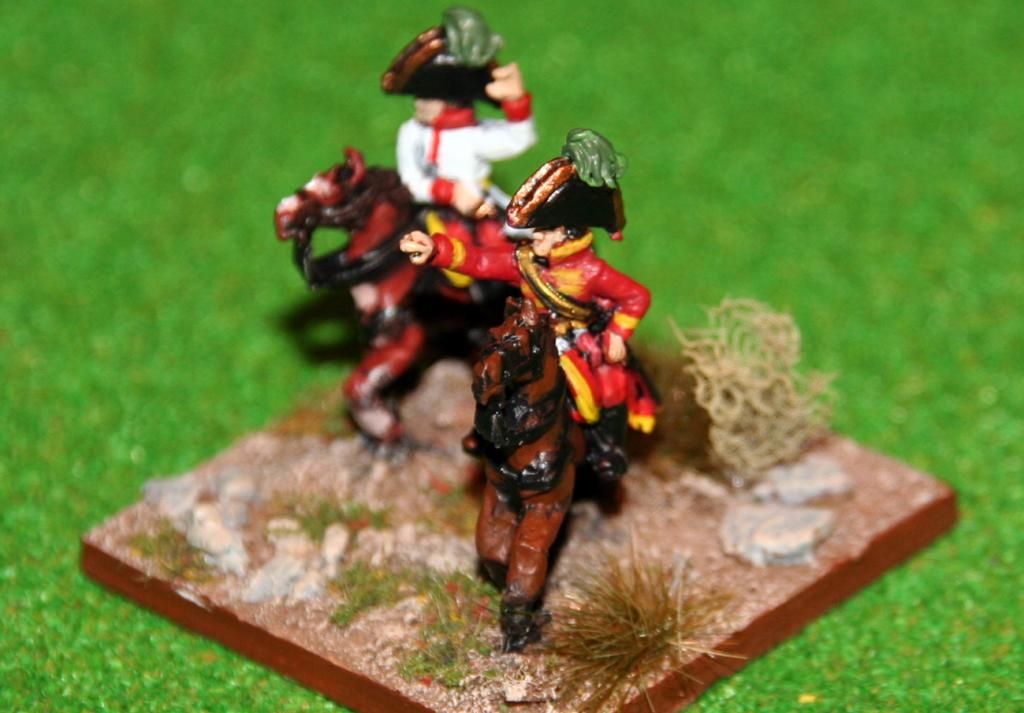 Here is Knesevich's Brigade so far, the third Battalion of IR23 is still in progress.