I'm going to start by kicking off with an overview of the museum at Marengo before starting to look at the various exhibits in more detail.
I was lucky enough to be staying within a 20 minutes drive of Marengo so we took a drive over to have a look. The museum isn't always open so you need to check before going. There's not much else to see in the area so you don't want to get there and find it's closed.
The road into the museum isn't the easiest to find - we thought were lost until I spotted the tower, turned a corner and then found ourselves in the car park. When you arrive the first thing you see is the pyramid. This was built in recognition of Napoleons plan to have a pyramid built to celebrate his Egyptian campaigns.
As you enter the pyramid you are greeted with a large, open and very modern exhibition space. There is a large reception desk and very friendly staff. Please note that you will need to have cash to hand as they weren't able to accept card payments.
Once you've paid you get a short talk about the battle. Our guide quickly realised that I knew as much about the battle as I did, so he discussed a few things that weren't as widely known - including the fact that neither the French or the Austrians were welcomed by the Italian locals and that after the French victory France only ever ruled the towns and roads. The countryside was always ruled by the Italians.
The large model gives a really good idea of the scale of the area that Marengo was fought over.
This model was especially appreciated by my young son, who thought it still needed some soldiers on it. I think he wanted my to build my own when I got home, but and 15mm scale it would be massive.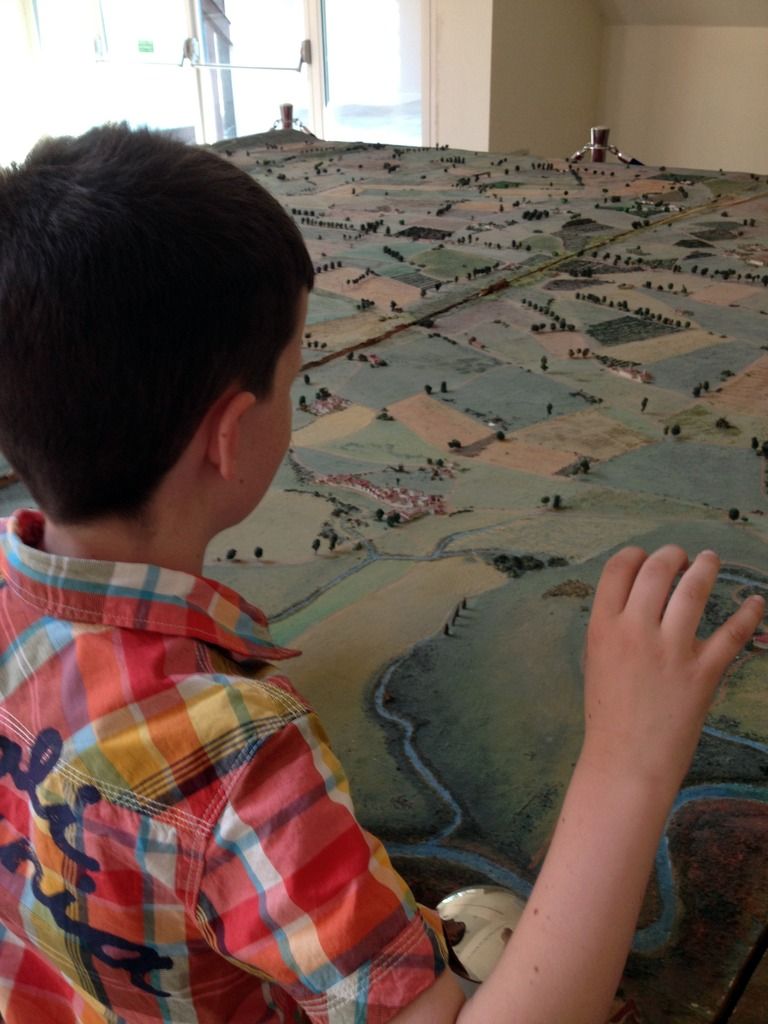 You then enter the main building where there are two floors of exhibits. These included what looked like the original paintings from several of Osprey's publications, several replica uniform exhibits, many maps, prints and paintings, and interactive exhibits that will keep the kids happy. The only problem was that most of the text is in Italian, so the kids didn't learn as much as they wanted. They did get to try on some headwear and feel the weight of muskets.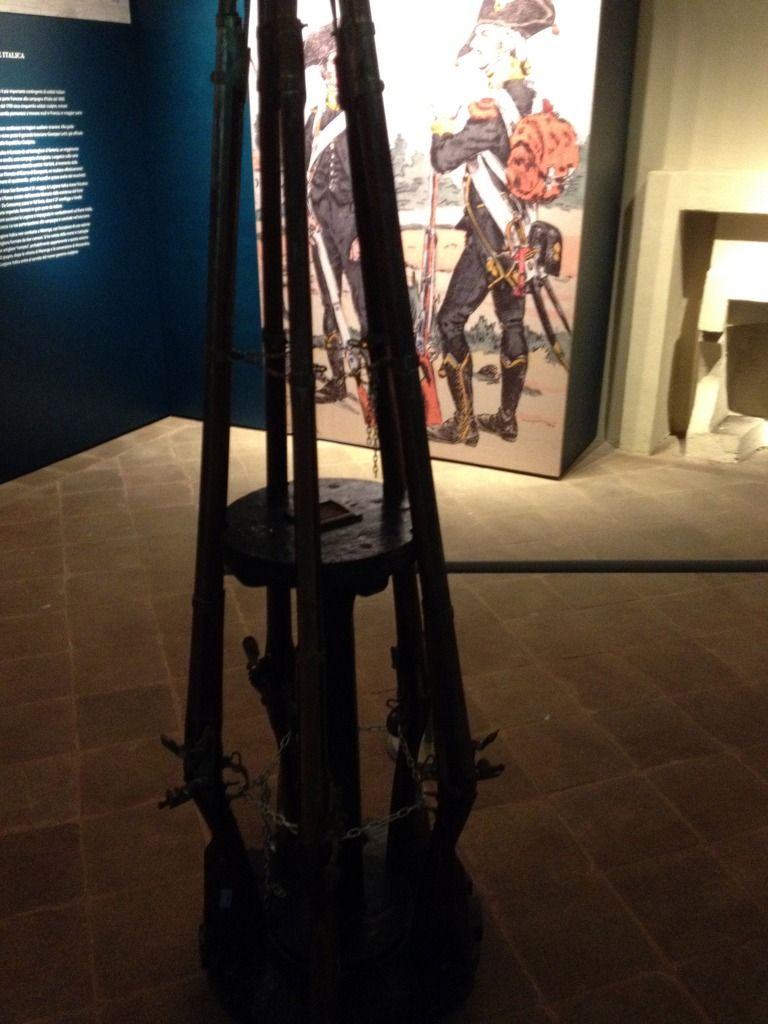 The rear of the building, or maybe the original front, is also worth seeing. The "blank" façade was painted to look a lot more decorative than the architect and builder could afford - something you will spot throughout Italian architecture, sometimes so cleverly done as to be impossible to tell until you are very close.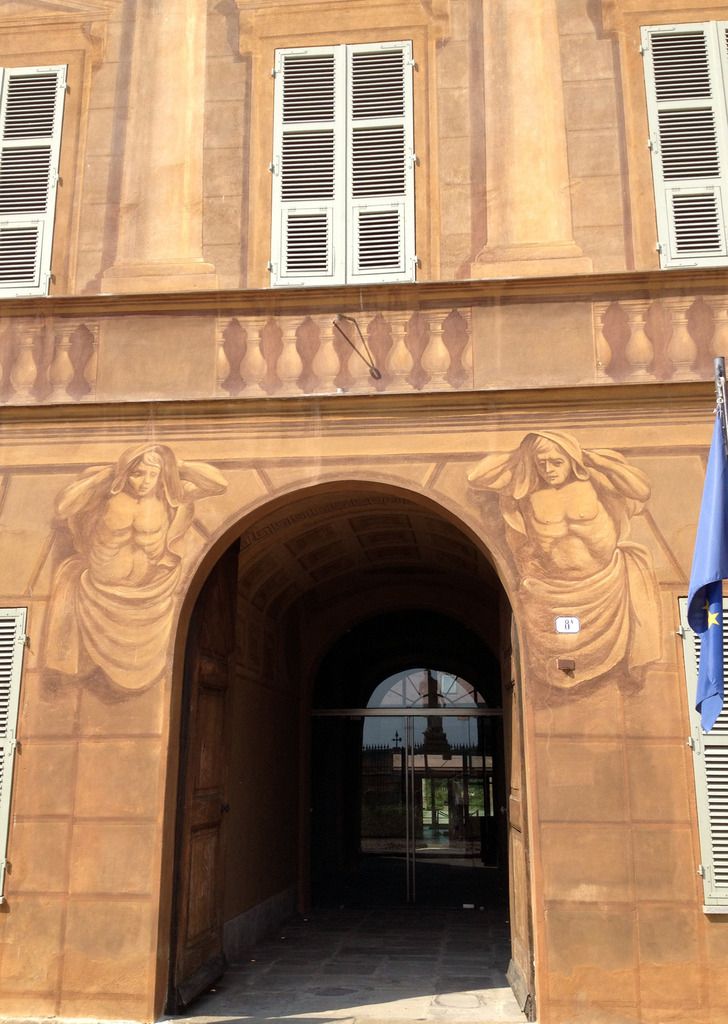 It must have been a boy thing, as it was myself and my son who enjoyed the museum most.
Once we had walked round everyone was tired and hot so it was decided to head off home, and get some ice cream on the way. I did manage to get some more photos of Marengo before I left, including a good picture of the tower. I'll need to build a new model that actually looks like the real building now that I've seen it first hand... and to think that I was doubtful that it was there!