As the Austrian army was my favourite and the focus of this blog I was really looking forward to seeing a lot of new resource material or learning something I didn't know already when I visited the museum at Marengo. Anything at all that I hadn't seen before would be wonderful.
What I noticed though, was that the main focus of the exhibition was on the French, especially Napoleon.
Throughout the museum there were plenty of large panel artworks on display, most of which I had previously seen in Osprey publications. These included artwork by Christa Hook and Keith Rocco, and what appeared to be the originals by Richard Hook. All very cool to see, but nothing new.
There was also a very nice reproduction flag. I was especially pleased at seeing this as I have been producing my own flags for my miniatures, all except the Austrians. I now have a good image to base my own artwork on so I can make my own flags. Not really a priority as these are easily available anyway.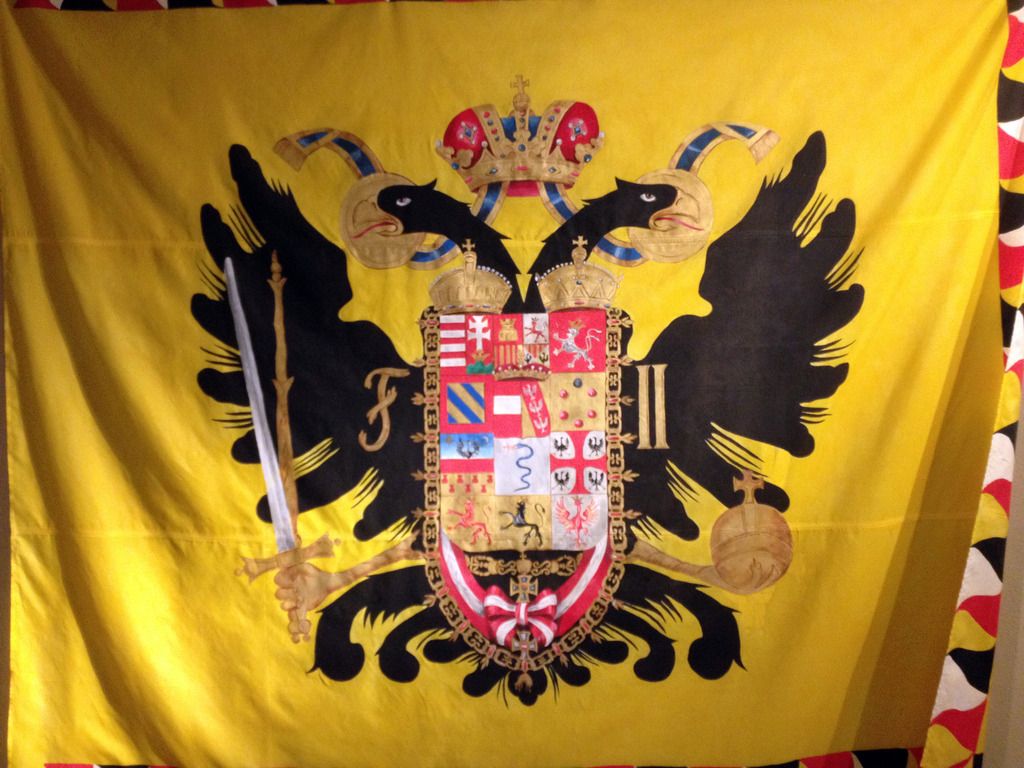 On to the uniforms on display. There are several life size figures throughout the museum, wearing replica uniforms that were created in 2010 (according to the signage). Some of these are more than a little creepy looking and look like Madame Tussuade waxwork failures - the Austrian soldier's moustache looked really bad.
The first model was of an Austrian General officer. I didn't get many pictures of this guy, and most were blurry. My son had decided to run on ahead and I had to keep an eye on him. I don't think there was too much missed though.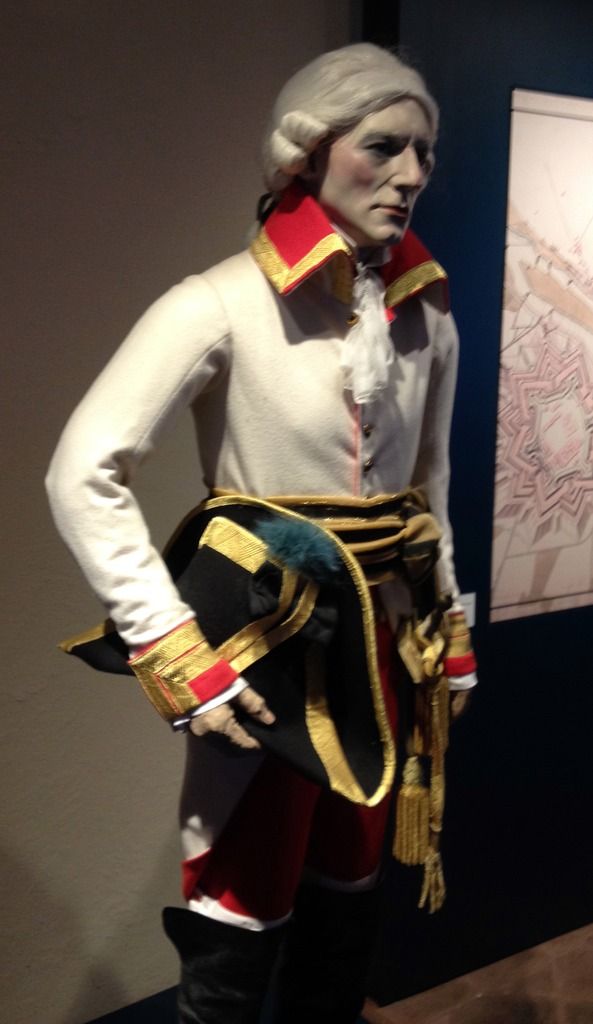 The next was an Austrian Line Infantry in German uniform, possibly IR47 Kinsky. This was the guy with the creepy moustache and "dead" eyes. The uniform looked correct to my eyes, though there were a few details that I found myself questioning at second look. Is that casquet correct? What's going on with his trousers? I would have expected gaiters, or the trousers to be Hungarian if there were no gaiters.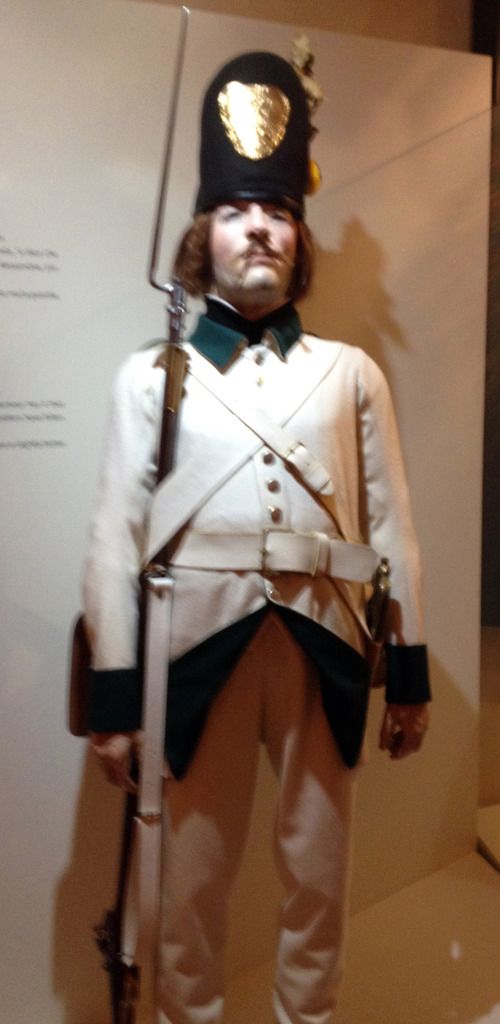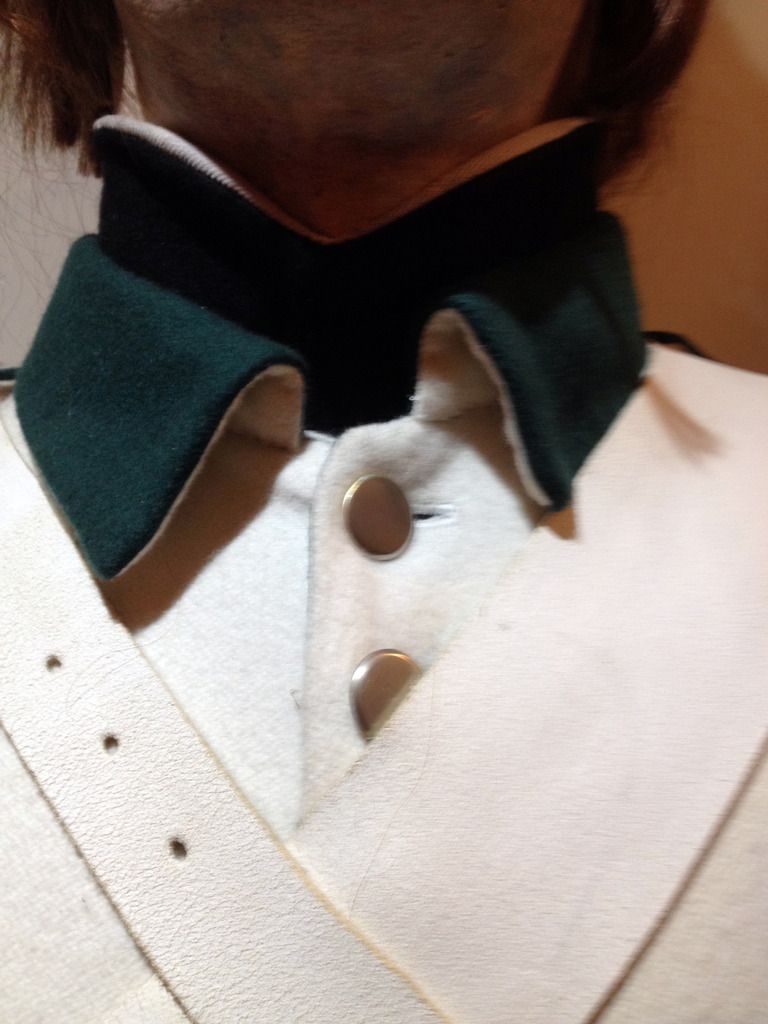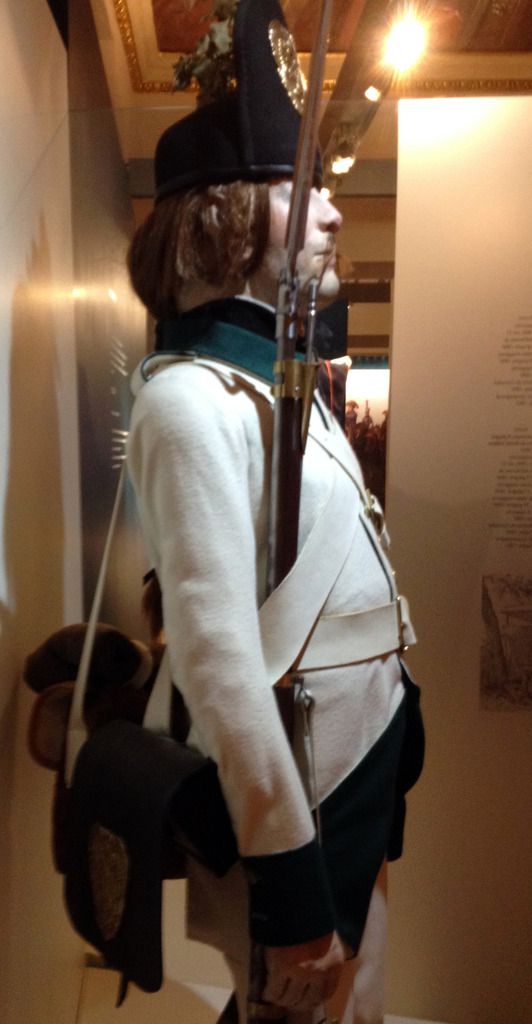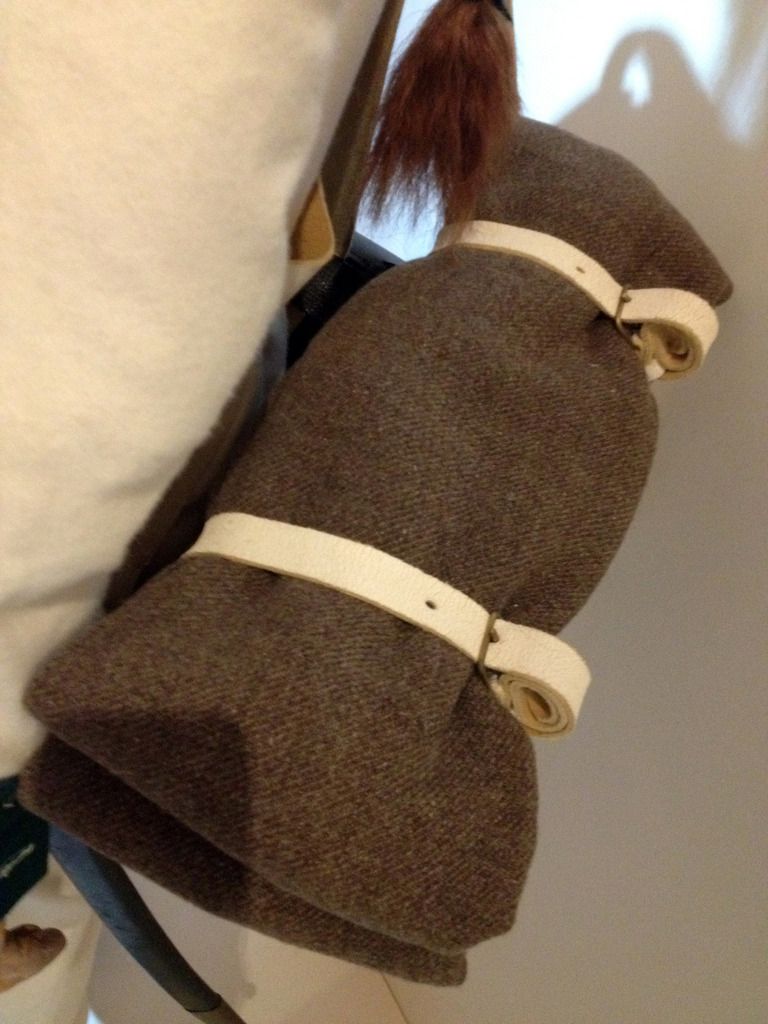 And that was it for the Austrians. There was a lot of text on the walls, but as it was in Italian I have no idea if I missed anything important. So, slightly disappointed, but only because I was expecting a lot. Next I'll look at some French.